Roquefort and Millau:
Right before final exams, perhaps to de-stress us a bit, the I.E.F.E. took us on an excursion to the Roquefort caves and to the newly-constructed bridge at Millau.
My conclusion regarding roquefort cheese: I really, really don't like it. And the visit to the cave, though very educational and interesting I'll admit, definitely did not add to the appeal of this whitish-greenish cheese, considered "the king of all cheeses" in France.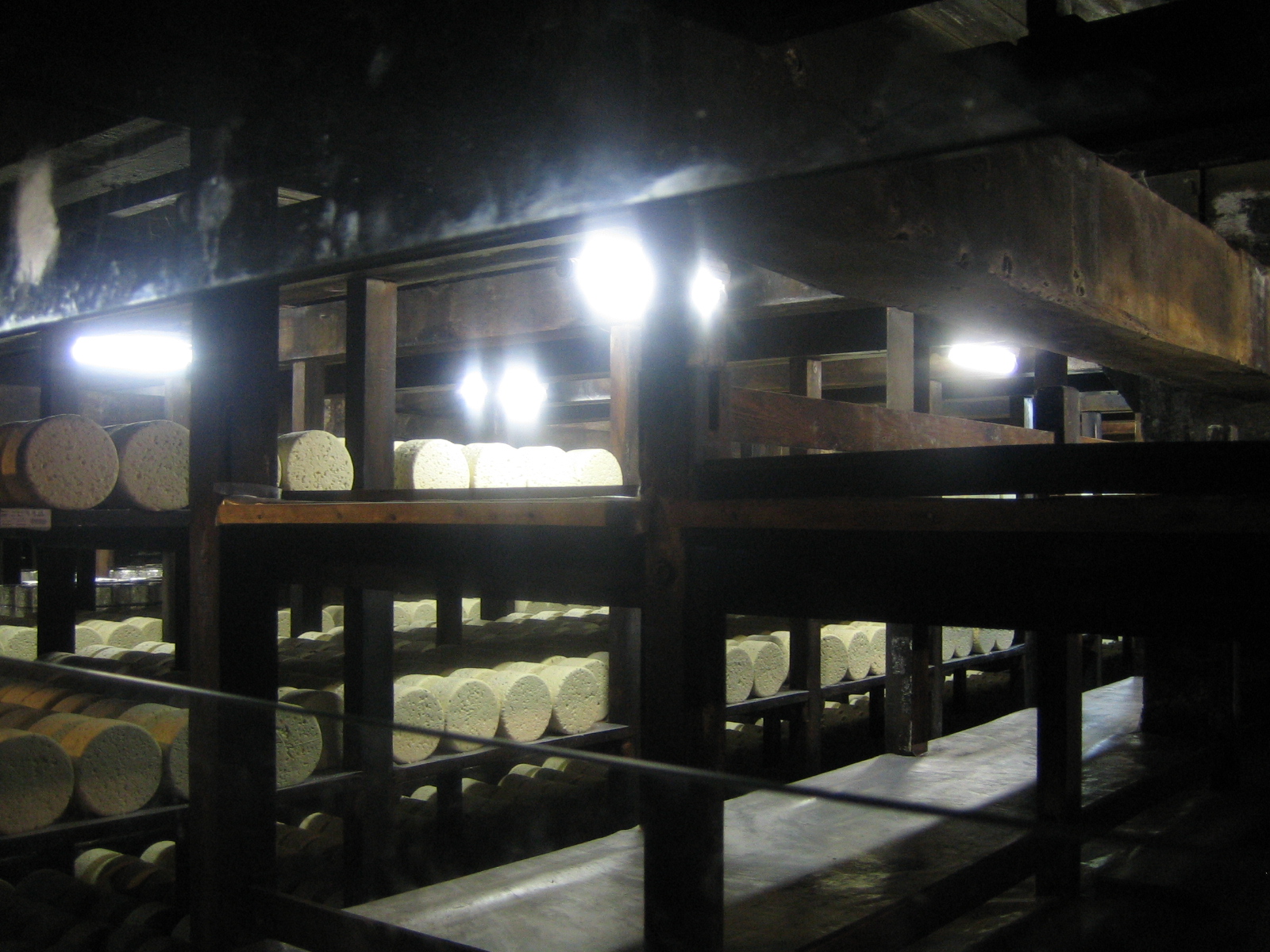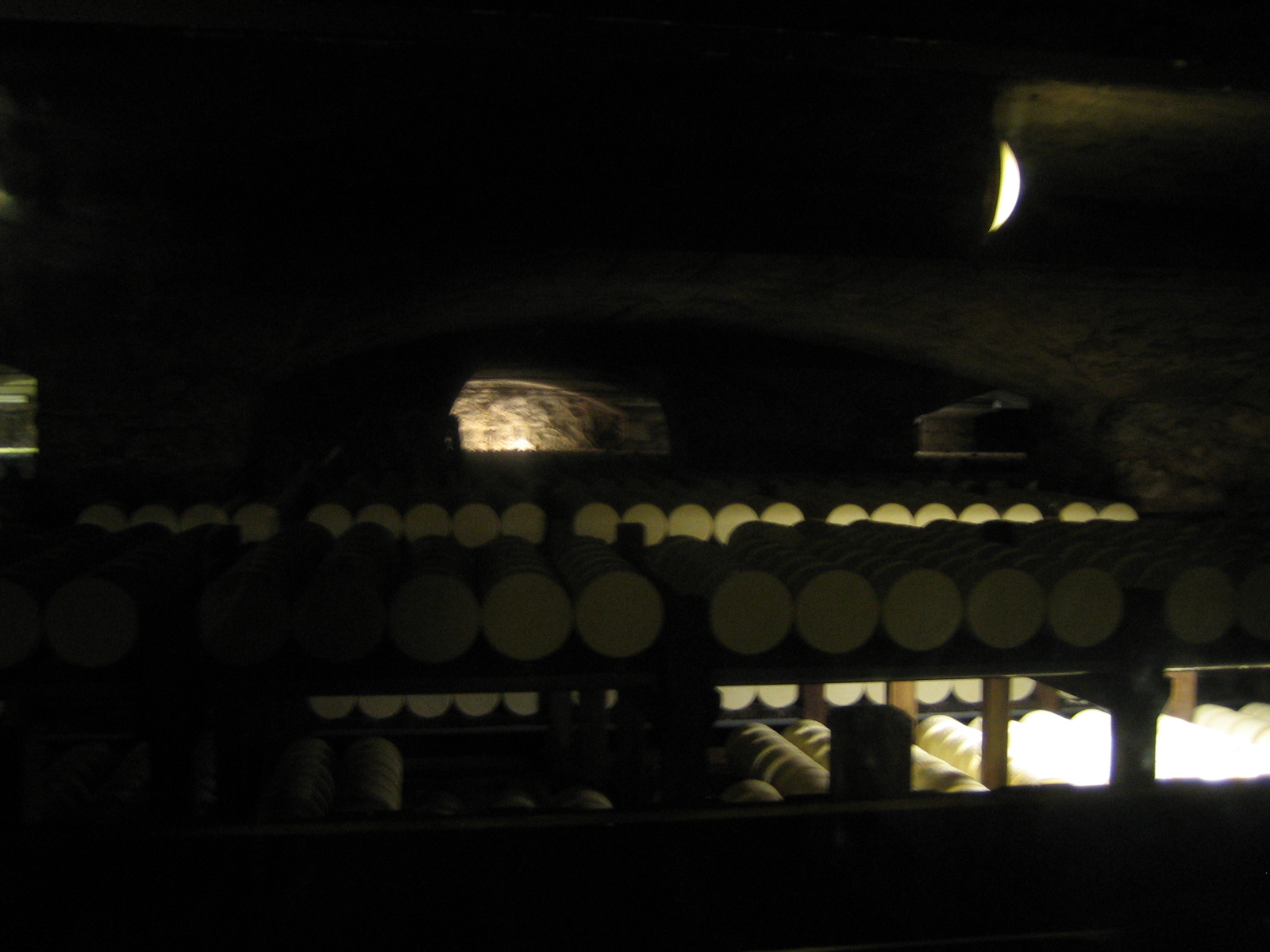 The bridge of Millau is one of France's newest addition to modern ground-breaking architecture. From afar (this photo doesn't do it justice), the bridge looks almost too upright, rigid, arrogant, and perfect to be true.
When one drives through it, it seems even more pristine and straight to be real. But it is, and it is absolutely a gorgeous design, from color to form to smoothness to practicality to you-name-it. I liked it so much that I even took a photo under it. :-P